---
2021
---
From March 15th to 23rd - 2021
MATERIA [a part of Alias] - Video and music installation
By the action of Jacopo Baboni Schilingi
Maya Maximovitch - production of the videos and conception installation
Jacopo Baboni Schilingi - music
Saison Numérique #5
Scène Numérique - Montbéliard
Production :
Département du Doubs
Conservatory of Music, Dance and Dramatic Art of the Pays de Montbéliard
EMI Ensemble de Musique Interactive


MATERIA is an interactive video installation project that deals with older women's representations of their bodies in movement. This project is destined to evolve over time, as a work that I keep renewing according to my encounters, until I myself am 75 years old and I can close the work with my own portrait.
In this first form, MATERIA, three vertical screens 190cm high and 50 wide (like a large human) will be planted on the ground, forming a cromlech. The sensitive and symbolic kinship with these Neolithic monuments is essential for me. They remain mysterious: we do not know their original uses (territorial markers? religious? calendars?). Throughout time, they have been the object of myths and reuses. For example, in the 6th century AD, women wishing to get married danced around the menhirs because of their phallic shape. How and why, like Sisyphus, did humans, without a motor or draught animal, move and erect stones weighing several tons? This question of the arduousness of a task that may seem absurd, finds an analogy with the condition of being a woman and the self-representations that this requires to painfully construct.
On each of the screens a video composition is projected: the portrait in action of seven women aged between 60 and 99. They lend themselves to the lens or seize it to film (themselves). The subject of MATERIA is their representation of themselves, of their bodies marked by time, based on the pleasure they have in the game.
When I film, I think about what to film, how to film, how to involve the women, how to use their stories as a starting point, in a process of building trust, of not directing the project during the filming.
At the same time, I started to think about verticality, which changed my way of constructing images, in terms of framing and editing, but also in terms of reception in the face of the habit we have acquired of vertical mobile phone screens. This gives rise to another relationship to the image made with two fingers directly in the palm of the hand on a touch screen for me, who usually has heavy cameras, which are both a technical and physical burden. But also with images of ourselves and others that we have filmed with our phones and that we are used to viewing: standing in front of them, their fragile beauty is revealed.
---
from April 26th to 30th 2021
Artistic residence at la Scène Numérique
First recording session of my complete work for piano [and live computer].
Véronique Ngo Sach-Hien.
Eric Cordier - light conception
Johann Antonelli - sound recording
Michael De-Potter - stage assistant
A production by the Conservatoire de Musique, de Danse et d'Art Dramatique de Montbéliard, the EMI - Ensemble de Musique Interactive.
La Scène Numèrique
Montbéliard - France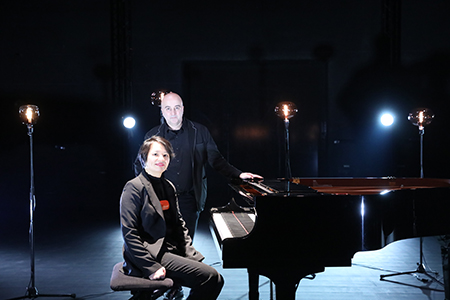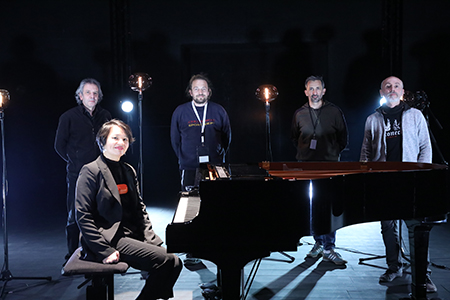 ---
Juin 5th 2021
Artistic residence for recording
Scarlet K18 for harpsichord and live computer
Luca Quintavalle harpsichord - Düsseldorf - Germany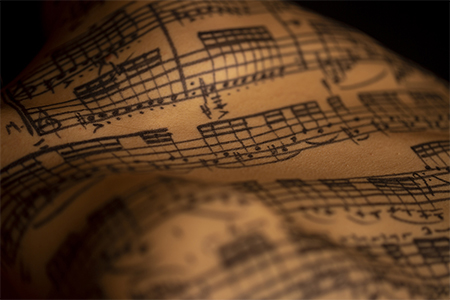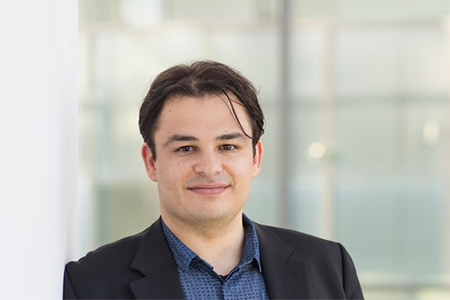 ---
From Juin 21st to July 3rd 2021
Curiosity - a tribute to symponic music
Interactive music installation
Conception and music - Jacopo Baboni Schilingi
Conductor - David Hurpeau
Saint-Dié-des-Vosges - France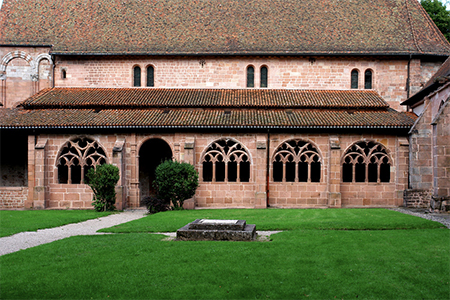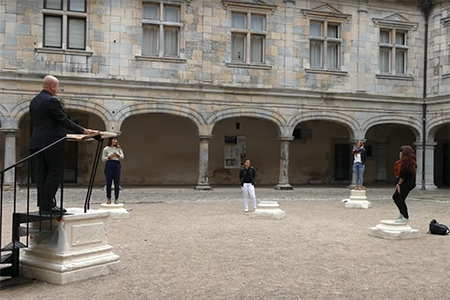 ---
from September 2021 to September 2022 - Artistic residence at MAD - Florence - ITALY
---
---
Working on a trilogy for music, theatre and live computer - Carnations - Trilogie du corps - date to be definbed - FRANCE
---
Working on a Sonata for piano and live computer for Simon Ghraichy - date to be confirmed - ROME - ITALY
---
Working on a new composition for cello and live computer for Camille Thomas - date to be defined - Paris - FRANCE
---
Working on a serie of live streaming preformances with PeiJu Chien-Pott - date to be definbed - New York - USA